Put Some Squash in Your Summer!
Zucchini Campaign Toolbox
We've worked hard to gather these resources and hope you find everything you need to procure local zucchini, add it to a summer meal, and host fun zucchini-themed activities this summer! Of course, if you need something that's not here, we're just an email or a phone call away.
The full toolbox includes the following:
Promotional Materials

       Stickers

       Posters

       Community Newsletter

       Bookmarks

       Temporary tattoos

Recipes

       For Hot Meal Programs

       For Cold Meal Programs

       For Taste-test/Cooking Demos

Communications

       A letter describing the zucchini campaign to potential partners

       An editable community newsletter template

      Social Media

Procurement Tools

       List of CT Farms/Farmers growing zucchini for schools this summer

       How to use the Micropurchase Threshold for Procuring Local Summer              Produce

       Specifications for Fresh Zucchini

       Local Foods Procurement Decision Tree

4-Week Activity Calendar

       Three levels of activities designed for summer meal sites based on                    Culinary, Reading/Literacy, and Gardening themes.
Ready to join the #squashsquad?
SCROLL DOWN TO ACCESS THE KIT
Promotional Materials
Summer meals are an incredibly important service for Connecticut families that struggle with food insecurity. Some sites have found that adding educational activities and promoting local foods can increase participation and attract more families. The following promotional materials (included in your packet when you sign up) are designed to help spread the word about your summer meal program and generate excitement about the local produce you'll be incorporating into those meals!
STICKERS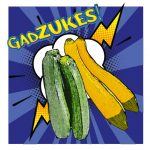 IDEAS
Hand out as prizes

Use as labels on cold-lunches in which local zucchini is included

Have kids collect 4 during each week and collect a prize at the end

Use stickers to highlight other local products (download from our website or ask us!)
POSTERS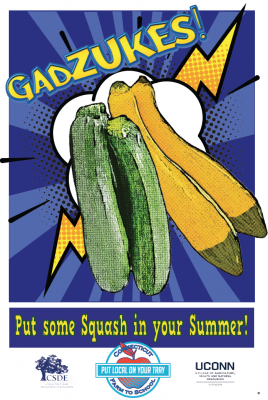 IDEAS
Hang somewhere at your site when local zucchini is on the menu

Hang on the front of a table where you've set up zucchini taste test or activity

Affix to a sandwich-board along with Summer Meal signs

Take a picture of a kid eating zucchini in front of it and post it on social media. (Hint: don't forget to mention the farm that grew your zucchini!)
COMMUNITY NEWSLETTER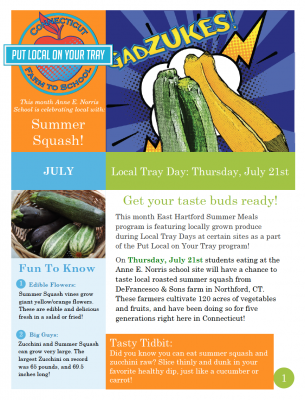 IDEAS
Edit the front page to let everyone know when you'll be serving local

Send home with students

Hand out to the PTO

Share with administrators

Leave a stack at the local library (and use the Community Engagement Letter to let them know what the project is all about!) 
BOOKMARKS

IDEAS
Hand out as prizes

Include in bagged lunches

Leave a stack at the local library (and use the community engagement letter to let them know what the project is all about!
TEMPORARY TATTOOS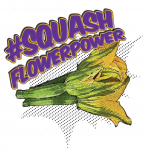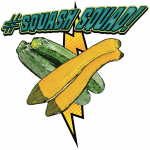 IDEAS
Hand out as prizes
Use as rewards for participating in other zucchini-themed activities (see activity section below)
Take pictures of kids eating local zucchini with their zuke tattoos and post to social media (if you have photo permissions of course) Tag us @putlocalonyourtray, and #squashsquad, #ctgrown (see Communications section below for more social media ideas)
Recipes
We've collected a number of recipe ideas for incorporating local zucchini into your summer menu, whether you offer hot or cold meals.These recipes have been developed, tested, and approved by school food service professionals, kids, and four veteran Connecticut Summer Meal Sponsors!
Cold Programs
These recipes are best if you offer cold meals
Hot Programs
These recipes are best if you offer cooked meals
Zucchini Parmesan (New School Cuisine Cookbook)
Chicken & Bean Enchilada Bake (New School Cuisine Cookbook)
Taste-Test/Cooking Demo
These recipes are a little more complicated but are great ideas for a smaller batch for doing as a taste-test or cooking demo, or for community partners (Parent volunteers, AmeriCorps members, etc) to help out with during your zucchini celebration days!
*NOTE: We're always looking for more great recipes – if you have one you like, send it our way!
Communications
Community Engagement
Community engagement is a key piece of summer meals. We want more families to know about and take advantage of the important service you provide, and we want community partners to know about the great work you are doing. We've drafted a template letter (Zucchini Campaign Community Engagement Letter Template) for you to send out to your community partners to let them know you've signed onto the zucchini campaign, and let them know how they can help out! Feel free to edit this to suit your individual program and needs. Here are some ways you could use this letter: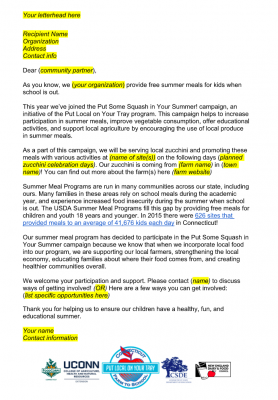 Send to PTO to solicit help out with a Local Tray Day event (community package provided to them)

Ask your local grocery store to feature local zucchini in the produce section, provide recipe cards

Ask your local library to put together a zucchini/summer squash book table (some specific books are recommended in the activity section)
Social Media
Here we've put together some sample text to help you get the word out about your summer meal program and the Put Some Squash In Your Summer! campaign
School/summer meals newsletter sample text:

"____ school district has signed on to the Put Some Squash in Your Summer! campaign! We'll be serving local zucchini and handing out prizes each week during the month of July!"

Facebook sample text

General Post: We're participating in the

Put Some Squash in Your Summer!

zucchini campaign! We're serving up #local, #fresh, #ctgrown zucchini in our #summermeals each week in July. We'll have prizes and fun activities at ___ and ___ sites on ____ day. Come eat a nutritious local meal and support #ctfarmers!

Promoting a specific zucchini event: Come be part of the #squashsquad and eat some local zucchini this week at ___ site on ___day! We'll be doing __(activity)___as a part of the

Put Some Squash in Your Summer!

campaign. You know it's a good summer when you're supporting #ctfarmers, and learning #healthyhabits!

Twitter

Hey @putlocalonyourtray, we've joined the #squashsquad at __ site in ___today serving #local, #fresh zucchini from ___ farm!

Instagram

Create your own with these great hashtags!: #squashsquad, #gadzukes!, #ctlocal, #eatlocal, #eatfresh, #squashyoursummer
Community Newsletter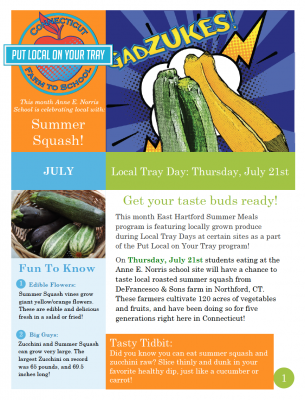 The Community Newsletter is a colorful double-sided editable resource that includes zucchini nutritional facts, a take-home recipe and activity. You can hand these out at your zucchini event, or send them out ahead of time to let folks know about upcoming events. The main section on the front page is ideal for including information about how you're celebrating local zucchini this summer!
Procurement Tools
Finding local produce and making sure you follow USDA procurement guidelines isn't an easy task, so we've pulled together some tools to make it easier for you to find your local zucchini this summer.
Have questions? Talk with our Procurement Specialist! Email Mary Ann
Activities
These activities are just a few ideas to generate excitement and interest at summer meals and healthy local food. We've divided this selection of activities into Light, Moderate, and Involved categories to help you choose what's best for your site and capacity. If you have a lot of great volunteers, try one of the more involved activities. If you have limited hands to help, there are still plenty of fun and engaging activities that you can easily incorporate.
Theme: Culinary
Light – Mini Zucchini Pizza Bites

Overview: A super simple kid-approved recipe for making zucchini pizzas. Print out a bunch to send them home with summer meal participants and encourage them to make this dish with their parents!
Highlights: Following a recipe; Culinary techniques; Healthy eating

Moderate – Try It, You Will Like It!

Overview: Three zucchini recipes are prepared ahead of time and offered as a taste-test. Students vote on which they like best and see their choices added to the menu the following week!

Highlights: The importance of trying new things; Healthy eating habits; Civic engagement

Involved – Zucchini Roll-Ups

Overview: This is a group food-prep activity where kids create a zucchini roll-up together.
Highlights: Following a recipe; Culinary techniques; Healthy eating
Theme: Garden
Moderate (1) – Soil to Zucchini Bread

Overview: Each ingredient that goes into making zucchini bread is written or printed out on a separate piece of paper. Students organize themselves in a line to demonstrate how all the food we eat ultimately comes from the soil.

Highlights: Where our food comes from; Soil as a natural resource; The Food Chain
Involved – Zucchini Seed Germination Experiment

Students learn about germination, the conditions required, and the beginning stage of a plant's life cycle.

Highlights: Plant life cycles + resource requirements; Gardening techniques
Theme: Reading/Literacy
Light

Zucchini Word Search: 

Print and hand out this garden and nutrition themed word-search as a lunch-time or take-home activity. You could use our stickers or temporary tattoos as a prize for those that complete the search!

Zucchini Campaign Word List : Here's the full list of words to be found in the zucchini word search
Moderate

Read these Zucchini-themed books:




Eating the Alphabet from A to Z By Lois Elhert

An alphabetical tour of the world of fruits and vegetables, from apricot and artichoke to yam and zucchini 

 I Heard it from Alice Zucchini: Poems about the garden By Juanita Havill

Join in the Pea Pod Chant, wander through the Rhubarb Forest, dance with the Dainty Doily Dill Weed, gossip with Alice Zucchini, and hold your breath on the pumpkin's enchanted evening

Vegetables: Poems about the garden By Sara Anderson

Join in the Pea Pod Chant, wander through the Rhubarb Forest, dance with the Dainty Doily Dill Weed, gossip with Alice Zucchini, and hold your breath on the pumpkin's enchanted evening

Zora's Zucchini By Katherine Pryor

The first zucchini of a summer garden is always exciting, but what happens when the plants just keep growing…and growing…and growing? Zora soon finds herself with more zucchini than her family can bake, sauté, or barbecue. Fortunately the ever-resourceful girl comes up with the perfect plan—a garden swap!
Involved

Put Some Squash in your Story

Overview: Read any of the above zucchini themed books, and have students react in some way
Highlights: Art, performance, writing skills

Squash Squad Authors: Poetry and Writing Contest

Overview: Students will create stories or poems around the theme of zucchini, allowing them to practice their reading and writing skills in the summer
Highlights: Art, reading, writing
4 Week Activity Calendar
Take a look at this Example Campaign Activity Calendar that lays out what a four week campaign could look like at a summer meal site. The second page offers a blank worksheet for making your own plan!