UConn Extension's Put Local On Your Tray Program works with K-12 public school districts and early care providers to help them source, serve and celebrate fresh, local, Connecticut grown products in their meal programs. UConn Extension maintains a farm directory to help connect food service directors to farmers.
We coach school districts and early care centers how to find, purchase, and use locally grown products that are in season.

We provide technical assistance to farmers interested in selling to schools.

We create and share free educational materials for students (grades 2-5) that center cultural and seasonal food celebrations in our region. 

We work with a cohort of up to 25 school districts each year to help them reach their farm-to-school goals.

Finally, we work closely with the Connecticut Department of Agriculture and Connecticut Department of Education in promoting CT Grown for CT Kids Week each fall.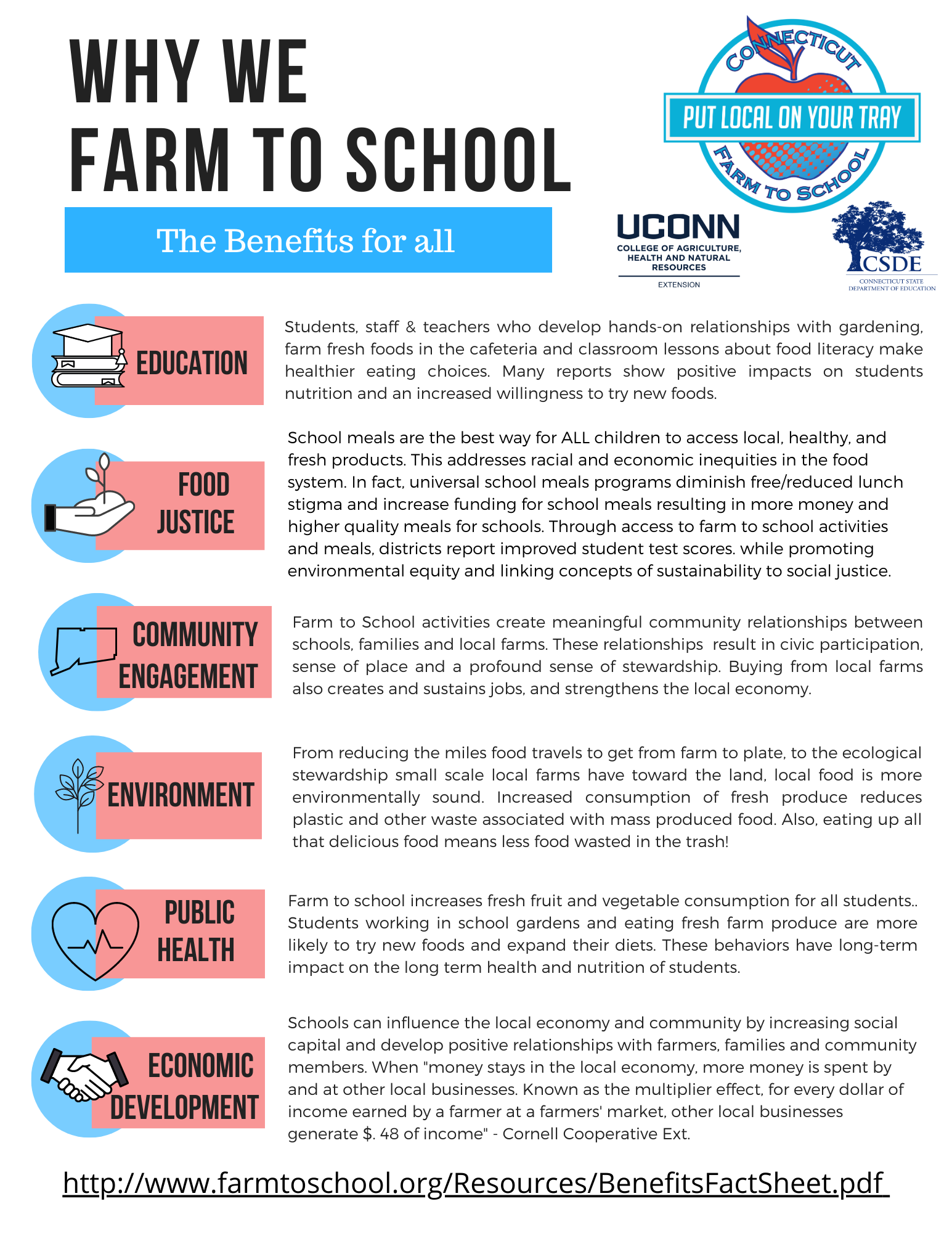 The Farmer and Food Service Director Perspective on Farm to School