SLURP your way into Summer
With Put Local on Your Tray and Connecticut Dairy!
Spring is the perfect time to SOURCE, SERVE, and CELEBRATE local.
Popular spring harvests include our dark leafy greens like Kale, our colorful fruits like Strawberries and, of course, we can't forget our local Dairy products, which are in season all year round. Dairy goes great with our fruits and veggies to make a tasty spring flavored smoothie!
Want to Participate in the #SmoothieSlurpChallenge?!
If you're a school food service director sign your school up and get free materials. As a participating school, you'll receive a number of bookmarks to be distributed at your meal site as well as support from the Tray team on promoting the recipe in your community.  Just click on the button!
Are you a parent and want to get involved? Try out the recipe with your family, take a short clip of you and your family SLURPING your smoothies, and post on social media. Be sure to tag @putlocalonyourtray, @CTDairyfarms, and @NewEnglandDairy. And don't forget to give a shout out to your school at the end and show your school pride.
National Dairy Month!
June is National Dairy Month, the beginning of Strawberry Season in New England AND the time of year when farms in Connecticut are bursting with spring greens like Kale and Spinach! Celebrate with a power-packed super slurping smoothie you can make at home.
Smoothies are a great way to encourage consumption of low-fat and fat-free dairy at school (& now at home)! Find more smoothie recipes, marketing materials and more at NewEnglandDairy.com.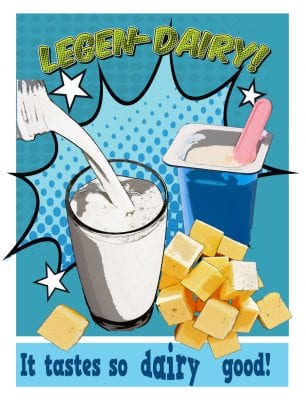 This project was funded in part by the Connecticut Milk Promotion Board