Molly Deegan, Program Coordinator
Phone: (203) 824-7175
molly.putlocalonyourtray@gmail.com
E-mail Molly
Molly can assist you with any question you may have about the Tray Program including what it entails, what you want to see more of, what would be helpful for you ... feel free to call or email her and she will do her best to connect you to the right people or resources. Molly is available for any questions or requests regarding the Tray Program.
Mary Ann Lopez, Procurement Specialist
Phone: (860) 982-5019
procurement.putlocalonyourtray@gmail.com
E-mail Mary Ann
Contact Mary Ann Lopez, Tray Team Procurement Specialist for any questions regarding procurement contracts and bidding. She can help you understand local procurement thresholds, how to apply geographic preference, how to use farm fresh specifications, and how to promote your farm to school program. Mary Ann can help you comply with federal and state procurement regulations.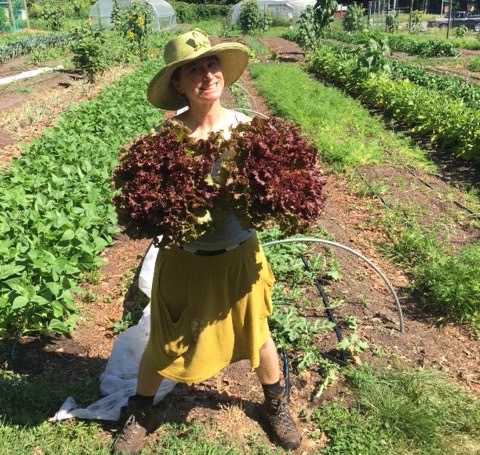 Shannon Raider-Ginsburg, Farmer Liaison
Phone: (860) 318-6813
sales.putlocalonyourtray@gmail.com
E-mail Shannon
Contact Shannon Raider-Ginsburg, Farmer Liaison for help locating farmers, or to be added to the Tray farmer directory or join CTFarmtoSchoolMarketplace-L listserv, which is a place for food service directors and growers to connect. Shannon can also help Food Service Directors better understand the needs of growers.  Shannon is available to help farmers connect to schools and schools connect to farmers. 
Krizl Soriano, Outreach Specialist
Phone: (904) 778-6621
krizl.putlocalonyourtray@gmail.com
E-mail Krizl
Krizl can send you materials including any Tray stickers, posters, bookmarks, magnets, calendars - any printed materials that we have in our inventory.  Krizl is available to field any questions on printed resources to promote local in schools.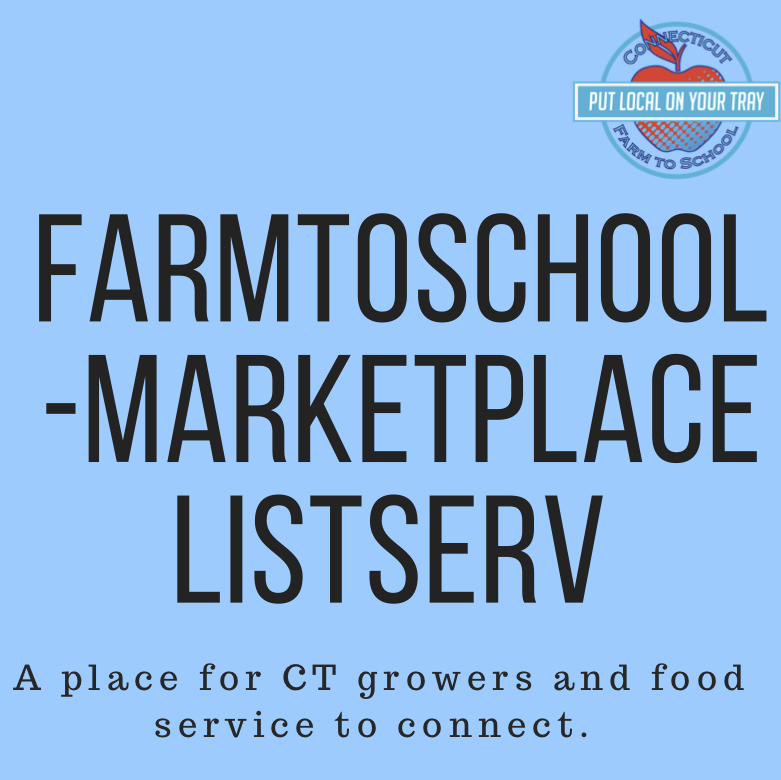 Be a part of our Farm to School Marketplace ListServ to buy and sell from CT growers.  A place to connect schools and farms.
Post what you are seeking to sell or to purchase.