Want to add a graphic to your lunch menu? Need support creating a social media post? Interested in sharing your Smoothie Slurp in a newsletter, with your BOE or other stakeholders? Reach out and we can lend a hand. Contact Manny Marte, Tray Communications Specialist at emmanuel.marte@uconn.edu. Let's make sure you celebrate you efforts and spread the SLURP!
Share on Social Media!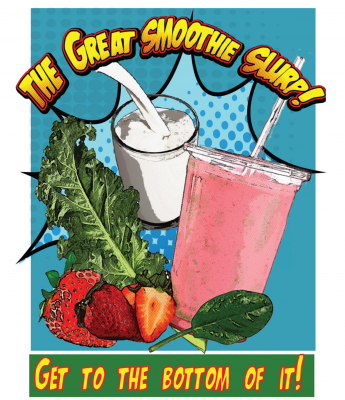 How Loud can YOU Slurp?!?!?
Do you think you can make the loudest SLURP?
We want to hear it!
Here's how you can share it...
Make a video of yourself at school or home participating in the Great Smoothie Slurp and share on social media
Be sure to tag your local school, @putlocalonyourtray, @CTdairyFarms and @NewEnglandDairy so we can see it and share it with the community.
And of course, don't forget the hashtags #GreatSmoothieSlurp and #Gettothebottomofit