Interest Form for SY 23-24 Put Local On Your Tray Cohort Below!
Joining UConn Extension/Put Local On Your Tray is about energizing your local food ideas and choices to match your commitment to the depth of your resources. By filling out our Interest Form, you will be asked to gauge your experience in integrating CT grown foods in your cafeterias, and to identify goals for your district's local food engagement.
Put Local On Your Tray will invite 25 school districts to participate in the SY 23/24 Tray Cohort, and we encourage school districts at every level of Farm to School Programming to apply. Tray will support you if you are just getting started with sourcing CT grown food, or we will help you dig deeper into your local food engagement.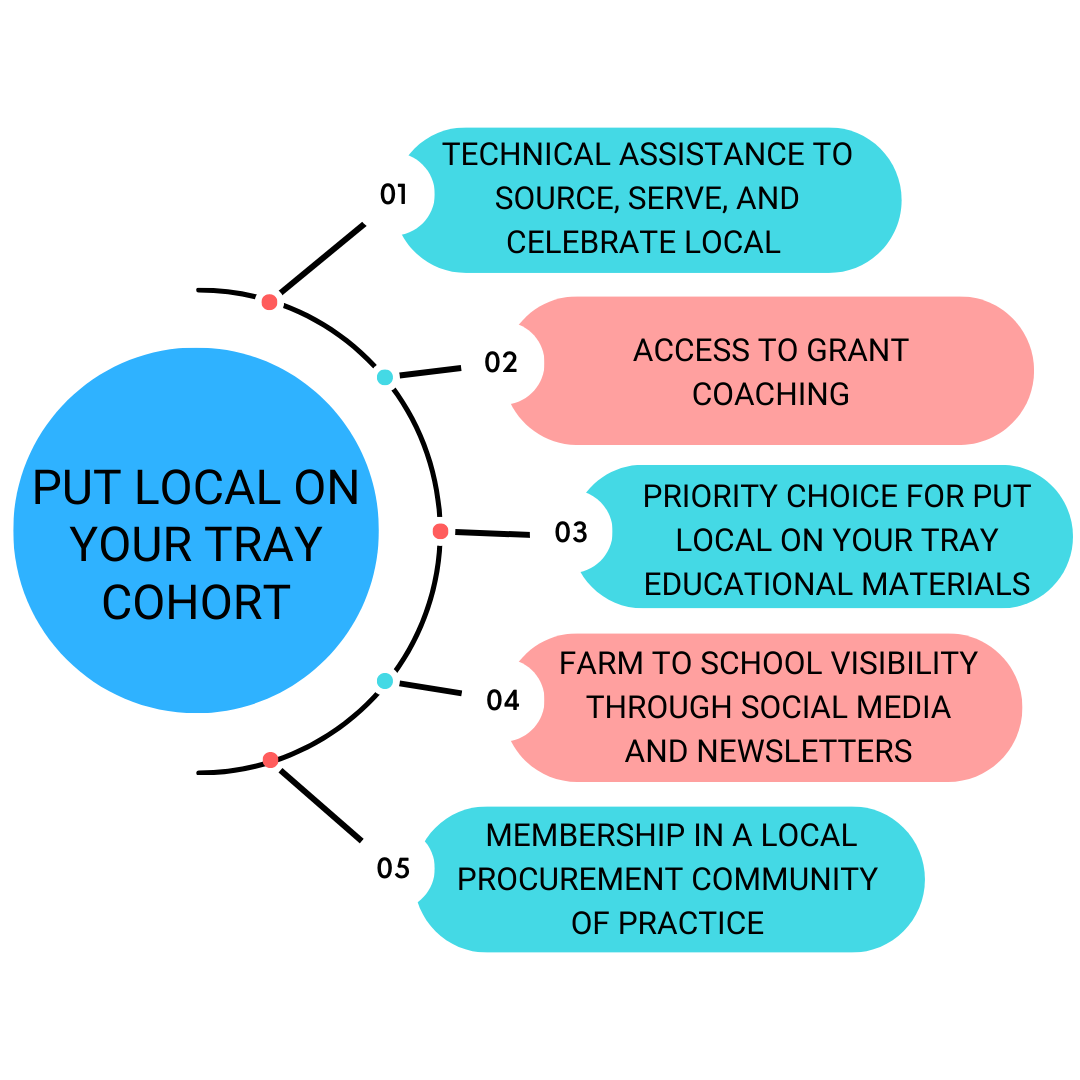 Serving local looks different for every district and school. Here are some tips to help you get started:
Select one or two schools in your district to participate. Determine how much you can manage and grow from there.

Taste Tests! Feature products at a scale that you can handle. Start with one lunch wave!

Participate in our Seasonal Campaigns. We offer free educational materials to support your local food engagement.

Offer a bonus menu item outside of the meal plan. Pair your bonus item with seasonal festivals, cultural celebrations, or work with a bumper crop purchase.

Please reach out to Abby at abigail.dubois@uconn.edu with any questions about becoming a Tray district!