Thank you for a GREAT Hardcore Crunch
This year may have been the loudest CRUNCH ever!
We heard from:
Districts that took staff field trips to local orchards

FoodCorps Service members creating apple crunch trees and taste testing multiple apple varieties (and turning one student from a fruit and veggies hater to a converted apple lover)!

Over 10,000 activity booklets, stickers and crayons were shared across the state as students ate CT Grown apples and Pears to the CORE! 
We want to keep hearing about the soup you make from your school garden harvest, preschool soil explorations and pumpkin taste test fun!
Do you have a CRUNCH story and photos to share? Email shannon.raider@uconn.edu so we can add them to our website of CRUNCH stories.
Interested in learning more about what CT Grown for CT Kids Week is?
The CT Farm to School's website has everything you need to take part in CT Grown For CT Kids Week.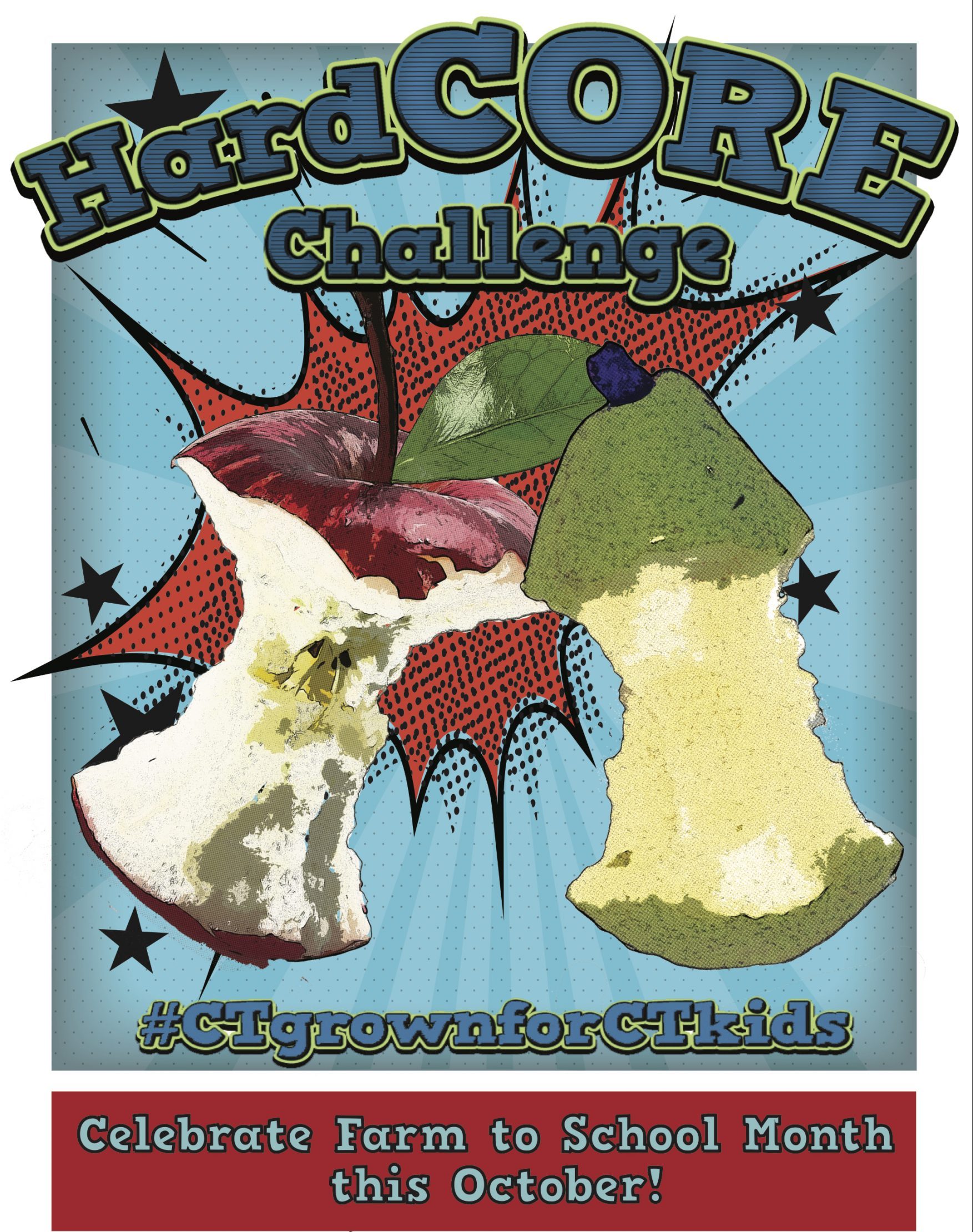 If you have any questions, please contact Program Coordinator, Shannon Raider-Ginsburg at
shannon.raider@uconn.edu
---