Celebrate Farm to School month with us this October!
Apple Challenge Toolbox
Take the #CTAppleChallenge to celebrate #CTGrown, and spread awareness about the importance of food education. There are 3 ways to participate: 1) Eat a #CTGrown apple down to its core! 2) Try 2 different types of #CTGrown apple, or 3) Visit a local apple orchard.
We hope you find everything you need to host fun apple-themed activities this October! Of course, if you need something that's not here, we're just an email or a phone call away.
The full toolbox includes the following:
Promotional Materials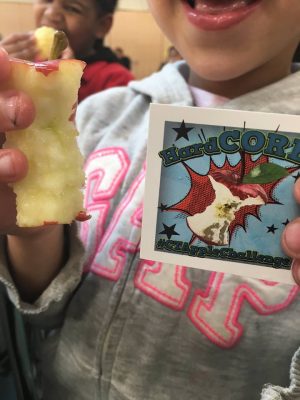 Stickers
       Posters
       Community Newsletter
       Bookmarks
       Temporary tattoos
Recipes
Communications
        A letter describing the apple challenge to  potential partners
       An editable community newsletter template
      Social Media 
Procurement Tools
       How to use the Micropurchase Threshold for Procuring Local Produce
       Local Foods Procurement Decision Tree
Activities 
       Explore the Teacher Resources on the CT Apple Marketing Board page!
Ready to join the #CTAppleChallenge?
SCROLL DOWN TO ACCESS THE KIT
Promotional Materials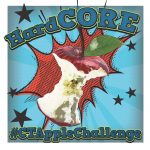 IDEAS
Print your own on avery labels
Hand out as prizes for completing the CT Apple Challenge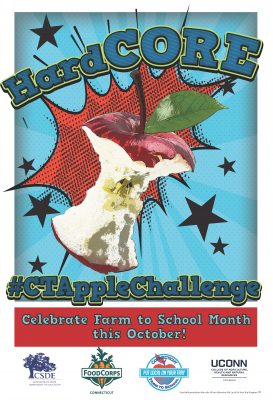 IDEAS
Hang somewhere at your site when local apples are on the menu

Hang on the front of a table where you've set up apple taste tests or activities

Take a picture of a kid eating an apple in front of it and post it on social media. (Hint: don't forget to mention the farm that grew your apples!)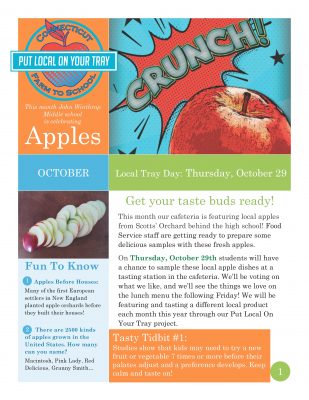 IDEAS
Edit the front page to let everyone know when you'll be serving local

Send home with students

Hand out to the PTO

Share with administrators

Leave a stack at the local library (and use the Apple Letter to let them know what the project is all about!) 

IDEAS
Print your own and hand out as prizes for completing the CT Apple Challenge

Include in bagged lunches

Leave a stack at the local library (and use the community engagement letter to let them know what the project is all about!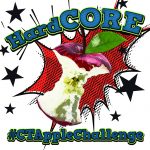 IDEAS
Print your own temporary tattoos and hand out as prizes for completing the CT Apple Challenge (we recommend 2″x2″)
Use as rewards for participating in other apple-themed activities (see activity section below)
Take pictures of kids eating local apples with their apple tattoos and post to social media (if you have photo permissions of course) Tag us @CTFarmToSchool, and #CTAppleChallenge, #ctgrown (see Communications section below for more social media ideas)
Recipes
We've collected a number of recipe ideas for incorporating local apples into your summer menu, whether you offer hot or cold meals. These recipes have been developed, tested, and approved by school food service professionals and kids!
Butternut Squash and Apple Casserole
Couple apples with another quintessential taste of fall with this recipe. This is a recipe contest winner from Pittsfield Public Schools in Massachusetts, and is sure to brighten up any lunch line!
Vermont Maple Apple French Toast Bake
A warm breakfast treat to serve on a crisp fall morning! This is a great recipe to liven up any leftover bread.
Spice up a cabbage salad with a touch of fresh ginger and a hint of sweetness from crisp apples!
A simple, familiar pairing sure to satisfy the taste buds!
A great way to introduce wheat berries with a familiar fruit!
A classic take on fresh apples!
*NOTE: We're always looking for more great recipes – if you have one you like, send it our way!
Communications
Community Engagement
Community engagement is a key piece of celebrating farm to school. We want more families to know about and take advantage of the important service you provide, and we want community partners to know about the great work you are doing. We've drafted a template letter (CT Apple Challenge Community Engagement Letter) for you to send out to your community partners to let them know you've signed onto the HardCORE CT Apple Challenge, and let them know how they can help out! Feel free to edit this to suit your individual program and needs. Here are some ways you could use this letter:
Send to PTO to solicit help out with a Local Tray Day event (community package provided to them)

Ask your local grocery store to feature local apples in the produce section, provide recipe cards

Ask your local library to put together an apple book table (some specific books are recommended in the activity section)"
Social Media
Here we've put together some sample text to help you get the word out about your HardCORE activities during the CT Apple Challenge
School newsletter sample text:

"____ [school district] has taken on the HardCORE CT Apple Challenge to celebrate Farm to School month! We'll be serving local apples and handing out prizes during the month of October!"

Facebook sample text:

General Post: We're participating in the HardCORE CT Apple Challnge! We're serving up #local, #fresh, #ctgrown apples in our school meals in October. 

Promoting a specific HardCORE apple event: Join us in being HardCORE by eating some local apples this week at ___ site on ___day! We'll be doing __(activity)___as a part of the CT Apple Challenge. Fall is here and we're happy to be supporting #ctfarmers, and learning #healthyhabits!

Twitter

Hey @CTFarmToSchool, we've taken the #CTAppleChallenge at __ site in ___today serving #local, #fresh apples from ___ farm!

Instagram

Create your own with these great hashtags!: #CTAppleChallenge, #HardCORE, #ctlocal, #eatlocal, #eatfresh, #crunch, #FarmToSchool, #CTGrown
Community Newsletter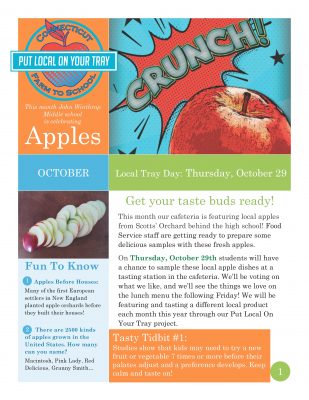 The Community Newsletter is a colorful double-sided editable resource that includes apple nutritional facts, a take-home recipe and activity. You can hand these out at your apple event, or send them out ahead of time to let folks know about upcoming events. The main section on the front page is ideal for including information about how you're celebrating local apples this fall! Download Newsletter
Procurement Tools
Finding local produce and making sure you follow USDA procurement guidelines isn't an easy task, so we've pulled together some tools to make it easier for you to find local apples this fall.
Have questions? Talk with our Procurement Specialist! Email Mary Ann
Activities
Our friends on the CT Apple Marketing Board have a great teacher resource page filled with all things apples. There are a variety of activity sheets, flashcards, and a list of over 50 reading selections to enhance your HardCORE CT Apple events!
Check it out here!